How To Determine Which Off Campus Housing You Can Afford
Along with location and amenities, the price of monthly installments is an important factor that people should take into account while looking for off campus apartments in Athens, GA. When your apartment monthly installment is too high, for example, it constrains your budget for additional expenses, such as food, textbooks, and weekend entertainment. A critical step to take before choosing an apartment, therefore, is to calculate the amount of monthly installments you can afford by creating a budget.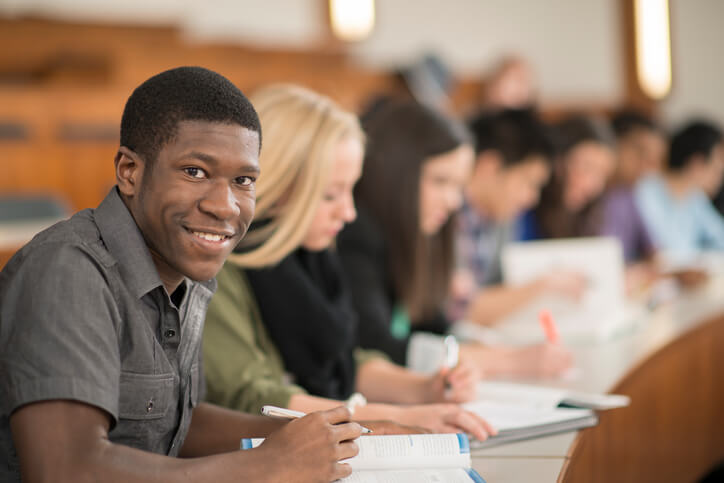 Create A Budget For Your Living Expenses
A budget is the foundation of a responsible off campus lifestyle. For students, apartment costs should fall under the budgeting category of living expenses, which includes installment payments, food, and utilities. According to a standard budgeting rule, living expenses should comprise about half of a person's budget, with the remainder of the budget dedicated to luxury items as well as savings, debt payments, or investments.
Figure Out Where Your Money Goes
The first step in creating a budget, and learning the amount of installment payments you can afford, is to outline your income and current expenses. Potential sources of income might include student loans, family assistance, or a job, while expenses can include anything from textbooks to clothing. You should also take note of the monthly installment costs for various student apartments near UGA, in order to gain perspective as to how much an apartment might cost you.
Define Your Spending Priorities
Once you've identified your income and expenses, the next step in creating a budget is to look at ways to cut unnecessary expenses and reappropriate parts of your income to pay for basic spending priorities. For example, monthly installments for off campus housing near UGA is justifiably a spending priority, while expenses related to eating takeout food or buying premium coffee drinks are more of a luxury.
Create A Budget For Installment Payments
Having created a streamlined budget with reduced expenses, you can now configure the installment payments you can afford. Start with the 50 percent or greater of your income that you'll be devoting to living costs, subtract the essential expenses you currently have, such as automobile insurance or food costs, and the remaining sum represents the amount of money you can devote to apartment costs.
Why Budgeting Helps You Cut Costs
The one game-changing element of budgeting for installment payments is that in Athens apartments for rent can have qualities that offset costs in your budget, and thus allow you to enlarge the portion of your income devoted to monthly installments. Athens Ridge is a student housing community near the UGA campus that offers luxury accommodations at affordable monthly installment prices. Because instead of paying rent for entire apartments, our tenants have individual leases for bedrooms in shared four-bed townhomes, which are fully furnished with features designed to meet students' tastes and needs.
Furnished Apartments
In the aggregate, furnished apartments for rent in Athens, GA, can be less expensive than unfurnished apartments with lower monthly installment prices, because the features of furnished apartments can reduce tenants' overall living costs. For example, a furnished apartment already has a mattress, bed frame, desk, couch, TV, and dining table, so the cost of purchasing essential pieces of furniture is eliminated. A furnished apartment also provides high-speed Internet, cable TV, and most household utilities, thus eliminating several costly monthly expenses.
Community Amenities
The amenities in UGA apartments can also enable renters to cut expenses from their budgets. Regarding luxury expenses, for example, an on-site gym eliminates the cost of a membership to a private fitness club, while a free coffee bar provides an economical substitute to high-priced coffee-shop drinks. And with regard to essential living costs, complimentary shuttles to campus or downtown Athens can reduce your overall travel expenses.
Athens Ridge is an off campus community of student apartments near the University of Georgia. We offer affordable, individual housing contracts for private rooms, and our amenities include a pool, fitness center, outdoor recreations, and study rooms. To apply for a room at Athens Ridge, contact us today!