College is back – make it count! Now Leasing for Fall 2021
When you're hunting for a student apartment, there are many little details to take into consideration. Proximity to campus, square footage, storage space, and price are some of the most common determining factors people consider when searching for student housing. However, people often overlook one aspect: whether they should get a furnished or unfurnished apartment.
Both furnished and unfurnished apartments offer distinct advantages, and which option is right for you will primarily depend on your circumstances.
To help students make a more informed housing decision, Athens Ridge shares the unique benefits of furnished and unfurnished apartments.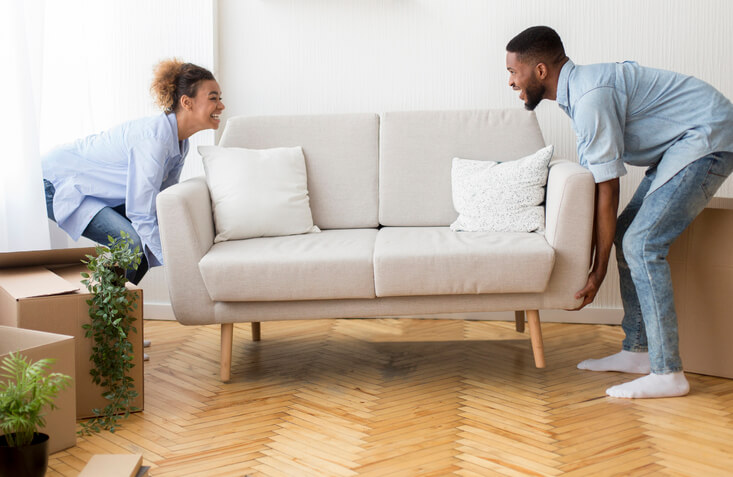 Looking for student housing in Athens? Contact us today to schedule a tour of our UGA apartments!
Advantages Of Furnished Apartments
Convenience
In general, furnished apartments provide residents with move-in ready housing outfitted with all the furniture they'll need to be comfortable. This kind of accommodation can be incredibly alluring to people, students especially, as it offers a valuable commodity: convenience. Most students don't have furniture and are too busy to hunt for the perfect pieces. The time and effort one saves by getting a furnished apartment is undoubtedly a point in their favor. Just think about how nice it'll be not having to transport bulky items such as a bed, couch, or dresser on moving day. Just remember to bring along your personal effects, and you're all set!
Cost-Efficient Starter Apartments
On top of being convenient, furnished apartments can be incredibly cost-efficient for first-time renters. Outfitting an entire apartment with furniture can be an expensive endeavor, especially for students who have no furniture to bring with them. Not having to buy furniture will drastically reduce the upfront costs of moving into a student apartment. All the money students save from getting a furnished apartment can be put towards educational expenses such as textbooks.
Advantages Of Unfurnished Apartments
Freedom
There are plenty of people out there who love interior decorating. If you're one of those people, then an unfurnished apartment might be the better choice. The appeal of an empty apartment is akin to that of a blank canvas — an open space with which you can create whatever you'd like. Freedom to decorate in your own style is an appealing draw for many people, and one of the primary reasons a student might choose to forego the convenience of furnished housing. Additionally, unfurnished housing offers freedom in the form of reduced liability. Living in furnished housing means you're not only on the line for damages caused to the apartment itself, but any damages the furniture suffers as well.
Lower Monthly Installments
While furnished apartments are undoubtedly more cost-efficient for first-time renters, those who already have their own furniture will find unfurnished apartments to be the cheaper option. This is because residents of furnished apartments pay a little bit extra on their monthly installments to use the community's furniture package. Not to mention, if you already have furniture from past apartments, getting furnished housing would mean you'd have to place your pieces in storage, which could also be costly. Therefore, if you have furniture or plan on moving in with roommates who have furniture, an unfurnished apartment is likely the right choice for you.