College is back – make it count! Now Leasing for Fall 2021
For many students, living in a dorm room is less than ideal. Dormitories are cramped, lack privacy, and are monitored by resident assistants who impose strict rules and regulations. These restrictions tend to drive students to opt for apartment living instead. However, many conventional apartment communities can't match the convenient location or academic resources that students have access to when living on campus. Luckily, there's a third option that combines all the advantages of living on campus with the freedoms of traditional off campus housing — student apartments.
Looking for student apartments near UGA? Well, look no further than Athens Ridge! Contact us today to schedule a tour.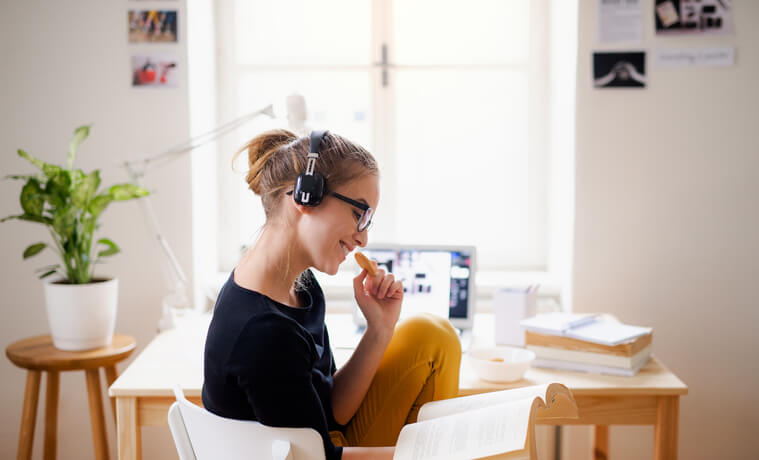 Amenities For Studying
Conventional off campus housing communities tend to offer just the basics when it comes to amenities such as gym access and a pool. But what if you could have those standard benefits plus a plethora of student-centric amenities designed to complement a scholarly lifestyle? Our UGA apartments offer access to a business center and study lounge, so residents can host a study group or get assignments done without making a trip to campus. With community-wide high-speed internet, our apartments near UGA allow residents to complete online coursework anywhere they want, even lounging by our lazy river.
No More Lengthy Commutes
Many student apartments are located just a few minutes away from campus. This ideal locale can make all the difference between showing up to class on time or walking in several minutes late. Here at the Ridge, we take it even further, providing our student residents shuttle services to the UGA campus, so they can save some money on gas and make it to campus in record time.
Furnished Apartments
Students likely won't have enough furniture of their own to fill their first apartment. That's why many student apartments provide fully furnished apartments to their residents, saving them the time and money it takes to acquire adequate furnishings. Residents of our Athens apartments can choose to utilize our furniture package, which comes complete with modern, stylish pieces, and luxurious queen-sized beds. With this convenience, residents can effortlessly make our lavish three-story floor plans into the perfect place to call home.
Flexible Housing Contracts
In general, traditional apartments offer joint housing contracts — meaning each member of the household shares equal financial responsibility when it comes time to pay the monthly installment. Anyone who's ever roomed with a friend that's not particularly money-conscious can attest that these contracts only serve to stress out residents and strain friendships. The last thing a student wants is to lose their housing for something that's no fault of their own. That's why student residents, and co-signing parents, will be glad to hear that our student apartments offer individual housing contracts. These contracts ensure that residents are only ever responsible for their portion of the monthly installment payment. Our per-bed housing contracts eliminate unnecessary financial liabilities and grant our student residents peace-of-mind.