No doubt the University of Georgia is a top-rate institution for getting an education. But with all the time you already spend on campus, getting to live off campus is, to quote Disney's Aladdin, like opening up a whole new world. Discover the advantages to living off campus with Athens Ridge, a premier source of UGA off campus housing.
1. The Treehouse Market
The Treehouse Market opened near Athens Ridge to great fanfare and continues to attract business from students who live in the area. In the style of a classic country store, The Treehouse Market features a deli (try the Cajun Philly cheese steak) and coffee bar, and sells assorted groceries and artisanal products made in Athens. Prices are also kept low to accommodate the student market.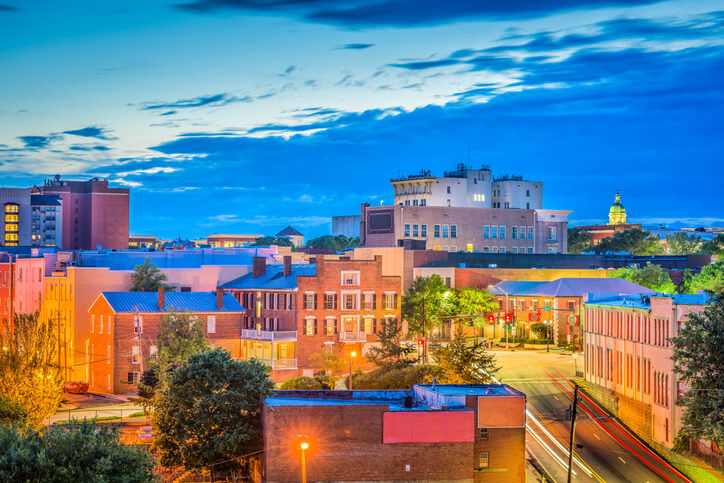 2. The State Botanical Garden Of Georgia
There's hardly a better place within the Athens city limits to get in touch with nature than The State Botanical Garden of Georgia. Though it's associated with the University of Georgia, this feature is located off campus in the southern part of the city, just steps from our student apartments in Athens.
3. The Falls Restaurant
In the grand scheme of Athens dining, students who live off campus have a variety of options. One of the best is The Falls Restaurant. The upscale ambience (featuring leather-upholstered chairs, delicate lighting, and large windows that look onto a tree-filled landscape), refined menu (with rabbit tortellini and cedar plank roasted salmon among the entrés), and top-shelf drinks menu (Don Julio 1942, anyone?) make The Falls Restaurant shine for special occasions, such as when parents visit. Having this high-end eatery close to your residence, though, is definitely an advantage of living off campus.
4. Game-Day Crowds
Game day for Bulldogs football is practically sacrosanct in Athens. It's true that students in on campus housing have ready access to Sanford Stadium, which is located on the north end of campus between East Campus Road and Sanford Drive. That said, the immense crowds before and after a football game, while fun, can also be disruptive, especially when students are studying. This can make living on campus a nightmare for the non-football fan. Students who live off campus, meanwhile, can avoid the crowds and return to their quiet lodgings soon after every Bulldogs victory.
5. UGA Intramural Fields
Whether you're into playing intramural sports, such as tennis or soccer, or just enjoy the outdoors, the Intramural Fields are an ideal venue for any number of fun activities. While the Intramural Fields are technically associated with UGA, their location is more easily accessible to students living off campus.
6. Student Housing Amenities
If you're like most students, you chose to attend UGA for its academics and the offerings of campus life. But while the UGA campus has beautiful libraries and sprawling green spaces, it doesn't have a lazy river, G-shaped swimming pool, or outdoor jumbotron. For amenities like these, you have to venture off campus and find an apartment near UGA in a student-centered community.
7. Shuttle To Campus & Downtown
When you're living in a dorm room, unless you own a vehicle, transportation to places off campus, such as downtown Athens, can be a hassle. The reverse is true for students in off campus housing. At Athens Ridge residents can hop aboard a free shuttle to campus and downtown. The money you'll save on fuel and vehicle maintenance can then go toward recreational activities, such as eating out or watching a movie in the theater.
Athens Ridge offers all the benefits of living off campus in a community of furnished student apartments and upscale amenities. Contact us to learn more!